Mouse Thread Cheese Montessori Wooden Toy
Mouse Thread Cheese Montessori Wooden Toy
Regular price
Sale price
$9.22
Guaranteed safe & secure checkout
Learning lace games toys are traditional Montessori toys to inspire children. Cute wooden laced toy caterpillars eat apple and cheese with wooden laces, help your child develop their imagination, hand-eye coordination. When babies play for more fun, tell a story, improve children by talking with this little wooden Montessori toy.
Why buy a  "Mouse Wire Cheese Wooden Toy"?
The perfect size is easy to carry for your child to practice at any time.

Help in developing hand-eye coordination.

Bright colors appeal to children.

 Very durable and compact, don't worry about breaking.

Develop motor skills, cognitive and visual perception. 

Environmental friendly 
Obvious effect 
Toy children like it, the effect is very obvious, you can exercise your child's ability children's patience, you can also exercise your child's counting ability.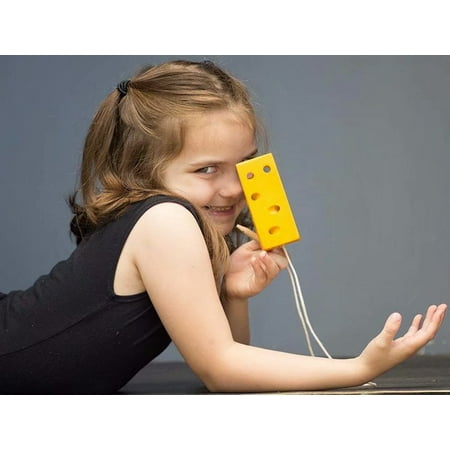 Promote development 
Great traditional Montessori toy to inspire children's imagination, promote physical and intellectual development, and develop lacing and sewing skills. Great toddler car toy for road trips.
Creating Awareness 
The purpose of eating insects is to cultivate children's awareness of the appearance of the fruit, exercise children's hand-eye coordination, and develop children's reverse thinking
You May Also Like These
Customers who viewed this item also viewed
Premium Quality
"Our survival lies in quality"
Secure Checkout
"We Ensure 100% Secure Checkout"