Magnetic Building Block Animals Puzzle
Magnetic Building Block Animals Puzzle
Regular price
Sale price
$42.90
Guaranteed safe & secure checkout
A wonderful magnetic toy that lets your child build cute animals with a great variety of cloths and accessories! Perfect to teaching animal recognition, shape geometry and to train hand-eye coordination! 
The materials used on this toy are safe and durable, so your child can get lasting fun! 
Why buy "Magnetic Building Block Animals Puzzle"?
Enhance users' dexterity skills and colour perception 
Expand the learning spirit and exploration
The corners are smooth and burr-free
High-quality food-grade ABS material
Non-toxic and odorless
Multiple shapes.
Strong and Durable
The magnetic building block set adopts ultrasonic welding to provide excellent stability and durability. Built-in natural magnets make the magnetic force last for a long time and allow your kids to easily craft the castle building shape.
Educational toys
This magnetic tile building block kit allows children to improve their hand-eye coordination, increase their imagination, and enhance their ability to perceive thinking space during stacking play. It is not only a fun play toy but also a very innovative educational toy. 
Teach your child about the world
Use the magnetic building block set to teach your child about animals and nature, with bears, panda and rabbits to talk about! You can also use the wonderful clothes and uniforms to teach about all the different professions in the real world, like police officer, firefighter, farmer, doctor or soldier. 
Wonderful toy to enrich your child's imagination!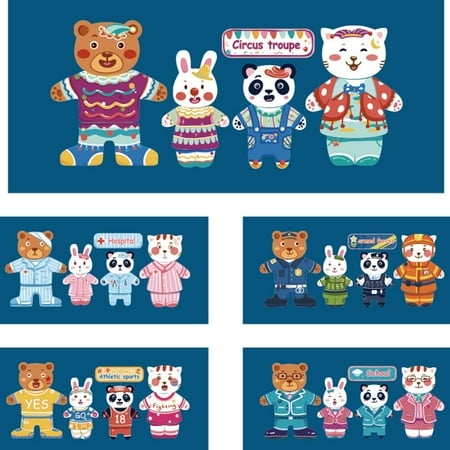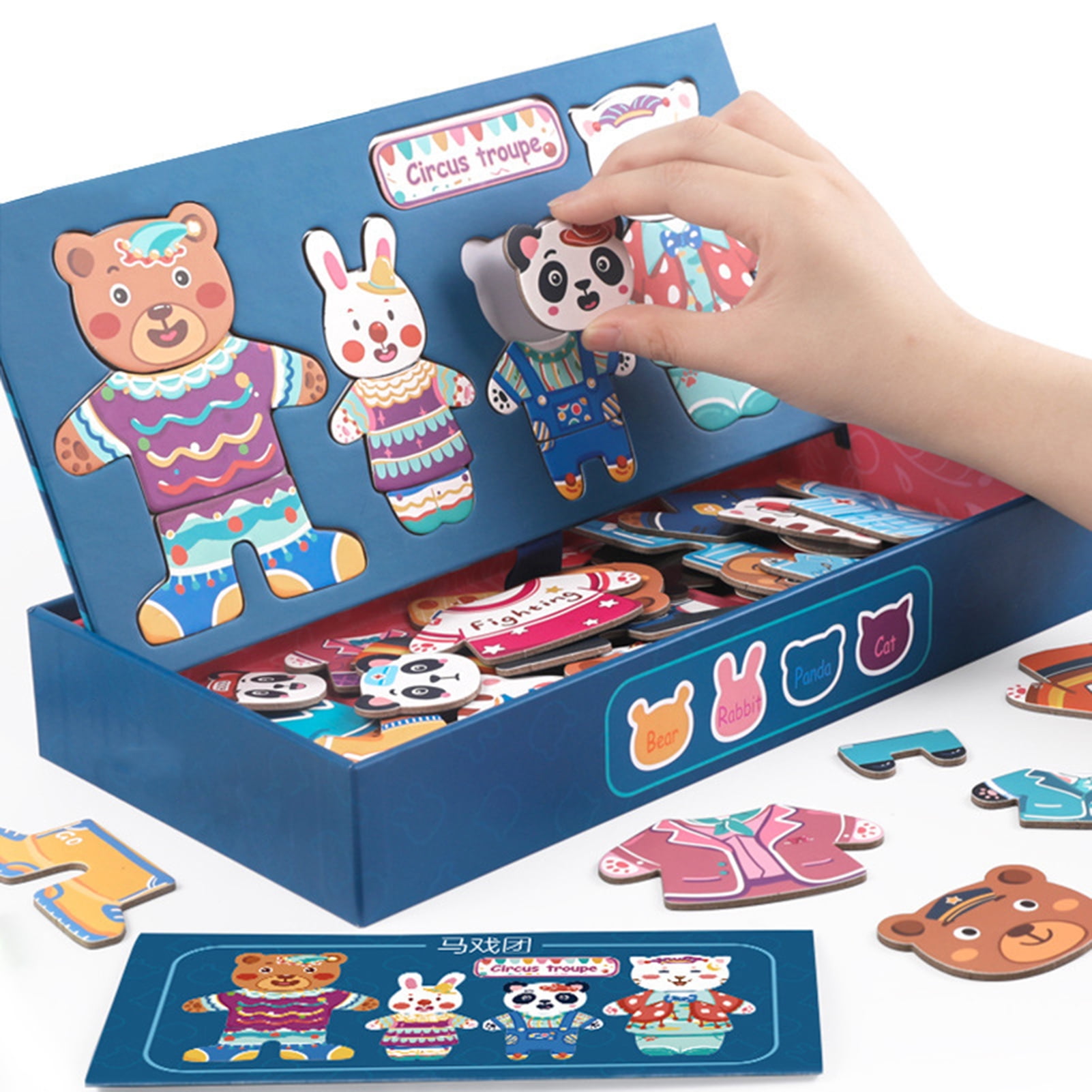 You May Also Like These
Customers who viewed this item also viewed