New Style Dinosaurs/ Vehicles Wooden Jigsaw Puzzle
New Style Dinosaurs/ Vehicles Wooden Jigsaw Puzzle
Regular price
Sale price
$27.86
Guaranteed safe & secure checkout
The wooden puzzles for toddler has 6 and 7 large, trick, and sturdy wood chunks pieces, made of premium natural wood with a smooth edge. Great size pieces are safe for kindergarten boys and girls to grasp and avoid choking hazards. Good educational preschool learning toys for kids.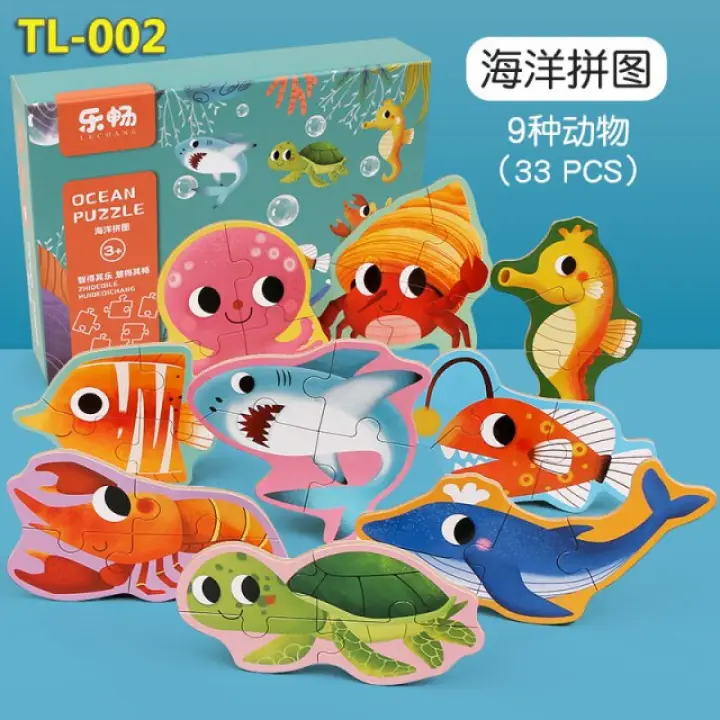 Why buy a Dinosaurs/Vehicles Wooden Puzzle?
Matching outlines so kids won't get frustrated easily.

It promotes better problem-solving ability.

Develop hand-eye coordination and independent thinking.

Strengthen parent-child interaction.

Environmental friendly and safe 
Improves motor skills 
3D stand-up wooden dinosaur puzzles with beautiful and bright colors. It draws kid's attention to sit down, connect wood pieces with logic, and play puzzles with patience for hours. Improving fine motor skills and building kids' spatial concepts.
Learning and fun 
With clear dinosaur names and wooden base plates for reference, it's easy to organize and figure jigsaw puzzles out for 2 3 4-year-old toddlers, which can inspire kid's imagination by following step-by-step directions. Learning through playing provides hours of fun in homeschool time.
Creates Concentration
6 packs of cartoon dinosaur wooden puzzles called Spinosaurus, Tyrannosaurus, Oviraptor, Ankylosaurus, Brachiosaurus, and Pliosaur. Make little guys feel like in the ancient dinosaur world and help toddlers to improve create concentration as well as inspire their imagination.
You May Also Like These
Customers who viewed this item also viewed
Premium Quality
"Our survival lies in quality"
Secure Checkout
"We Ensure 100% Secure Checkout"